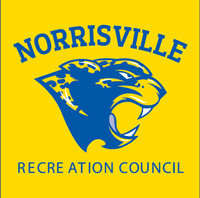 Welcome to the
Norrisville Recreation Website
The mission of the Norrisville Recreation Council is to manage our valuable resources and provide valuable learning, sports, and social activities for our community. A balanced approach to allocation of our resources provides maximum benefit of our field and gym availability to assure that Norrisville Recreation activities are available to all members of our community for an affordable cost.
The Norrisville Recreation Council is a volunteer based organization. Please get involved in one of the programs or in the council itself. The rewards will last a lifetime.
Open Program Registrations
Browse list of currently open enrollment programs!
Want to Participate?
Download and fill out our registration form.
Did You Know?
Did you that the NRC participates in the Adopt a Road Program? Did you know you can rent our complex for your next event?
Do you know the NRC meeting schedule?
NRC Meeting Schedule
The NRC meetings are held on the second Tuesday of September, November, January, March, and May in the meeting room at the Rec Center.
All are invited to attend and meetings begin at 7:00 PM.
Adopt a Road
We have adopted Church Lane and Duncan Road. We have pickups twice a year.
Contact us if you're interested in volunteering.
Norrisville Recreation Complex
Available for Rental |  From May to October: $50
Includes:
Use of Pavillion
Men's / women's Rest Rooms
Brick Grill on site for cookouts
Nearby Baseball field and sand volleyball court
Children's playground
Outdoor basketball court
Contact Tim Mackey (410-692-7820) for questions or make a reservation.
Horse Shoe Pits Available!